My name is Kirill Poletaev (also known as KEYREAL) and I like to spend my spare time making games.
I originally started out making small Flash games on Newgrounds many years ago. Now I'm making much bigger indie games for PC. So far I've released 3 commercial titles on Steam and plan to release my 4th game Pilie Pals in October.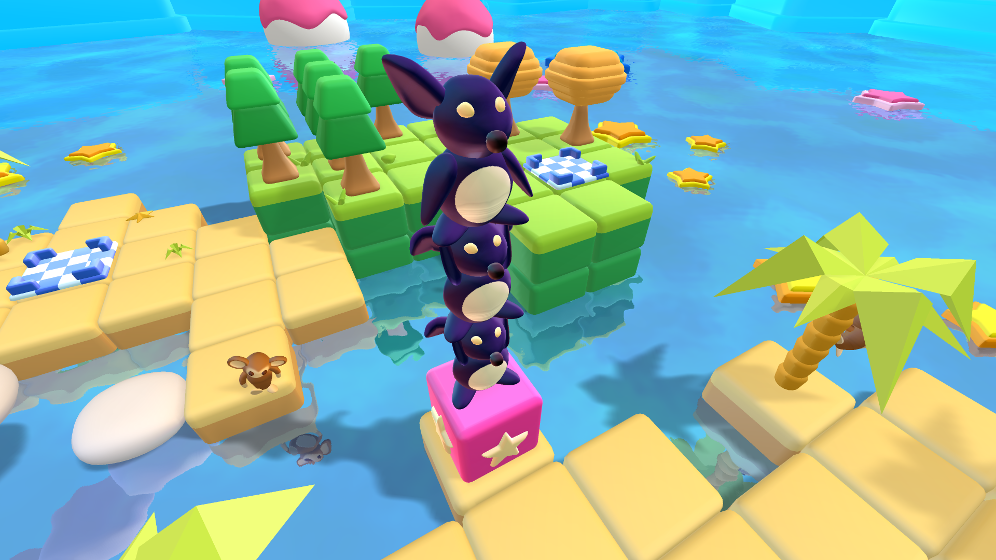 I do all the programming, art, writing, sound design and music by myself. I enjoy it, and this way I can switch between different kinds of tasks and not get bored of just doing one thing for a long period of time.
I've written my own custom 3D game engine using Haxe, C++ and OpenGL, which I've been using for 3 of my projects so far. If you'd like to know why, I've listed some of my reasons in this post. So far I'm pretty happy with my workflow and don't plan to change it.
The development of Pilie Pals
I've been working on my latest puzzle game Pilie Pals for about 6 months now, in the evenings after work and on the weekends. In this post I'll try to give a breakdown of my development process for this game.