Citadelic
A base building and defending strategy game with roguelite elements

Survive against waves of constantly evolving enemies while expanding your base and managing resources. Make your choices wisely and adapt your strategy, because every run is different from the last.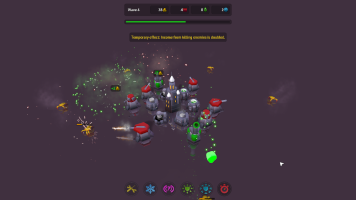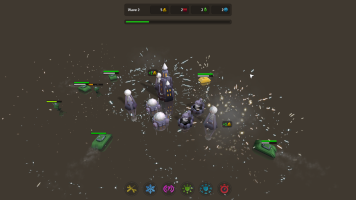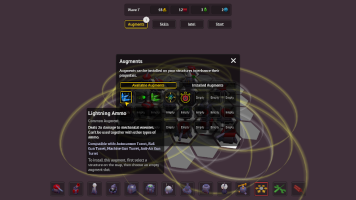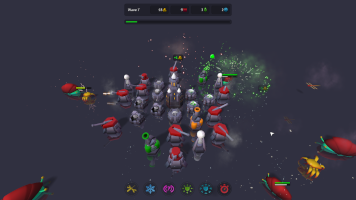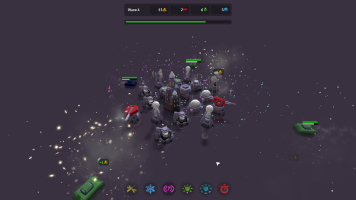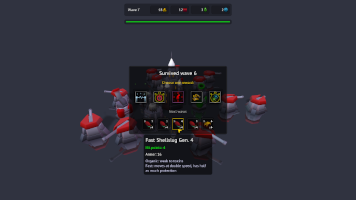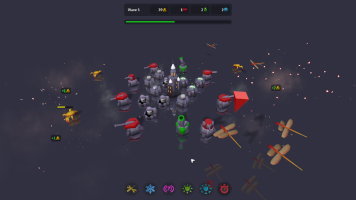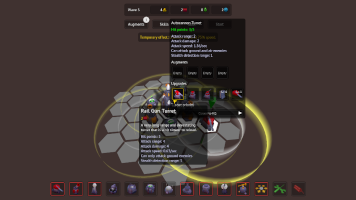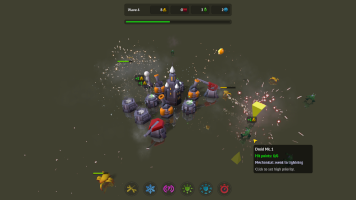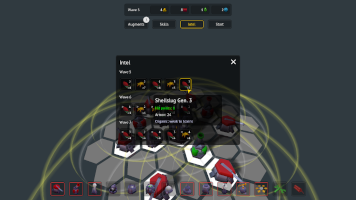 Key features
Build and expand your base at the start of each wave. Defend your main fortress and survive as long as you can!
Face the onslaught of different types of constantly evolving enemies.
Use your intel to see the characteristics of incoming enemies. Adapt your strategy and build defenses that exploit the attackers' weaknesses.
Choose a reward from five random options at the end of each wave. Take advantage of augments, temporary effects and resource shipments by choosing the reward that fits your strategy.
Receive ore by defeating enemies and building ore mines. Use it to build new structures, and repair and upgrade existing ones. Balance your investments between defenses and resource production.
Generate tech points by building weapon factories, chemical laboratories and science facilities. Decide which resources you need the most, and protect your production buildings from the attackers.
Spend resources to upgrade your structures and enhance their properties, or upgrade them into new building types.
Receive augments as rewards, and install them on your structures to take advantage of their unique bonuses. Choosing the right augments for your strategy is essential.
Use skills during battle to support your defenses in a pinch. Upgrade your skills with ore and enhance them with augments.
The game is played in short sessions, and each run is different from the last. Earn experience by surviving more waves and unlock new base types for future runs.
Unlock optional gameplay modifiers, which will give you one advantage and one disadvantage. Use various combinations of modifiers to alter the gameplay and enable all kinds of new strategies.
Unlock harder difficulty modes, which affect the enemies' evolution process. Survive as long as possible against overwhelming odds by exploiting every weakness you can.
View and analyze detailed statistics of your runs, and earn medals by completing optional challenges.
Press media kit
Download the media kit, which contains high-res screenshots, backgrounds, thumbnails and a transparent logo variant.
Credits
Created by Kirill Poletaev (KEYREAL).
Powered by a custom 3D game engine YUME.
System requirements
Operating System: Microsoft® Windows® 7 or newer
Processor: 2 GHz or better
Memory: 2 GB RAM
Video Card: Any graphics card that supports OpenGL 3.3
Hard Disk Space: 200 MB